Happy Wednesday everyone, for this weeks Top 5 Wednesday it is Top 5 Mothers/Maternal figures. This was a little hard for me because most mothers are usually dead, or evil. But I managed to find five who are the best mothers.
Top 5 Wednesday is a group in Goodreads and was formerly created by Lainey at gingerreadslainey and is now done by Sam from Thoughts on Tomes. It is open to everyone.
Molly Weasley from the Harry Potter series
I know, too obvious. But she is the definitive mother in most of the books I read. A mother of seven, who also accept Harry and Hermione as her own. Also is one of the members of the new Order of Phoenix. Also how can you not feel good during her fight of Bellatrix "NOT MY DAUGHTER YOU BITCH".
Catelynn Stark from A Song of Ice and Fire
She, like Molly Weasley also cares very much about her family, and is also willing to do anything to protect them. She even made some tough choices in order to do so either for better or worse.
Alana from Saga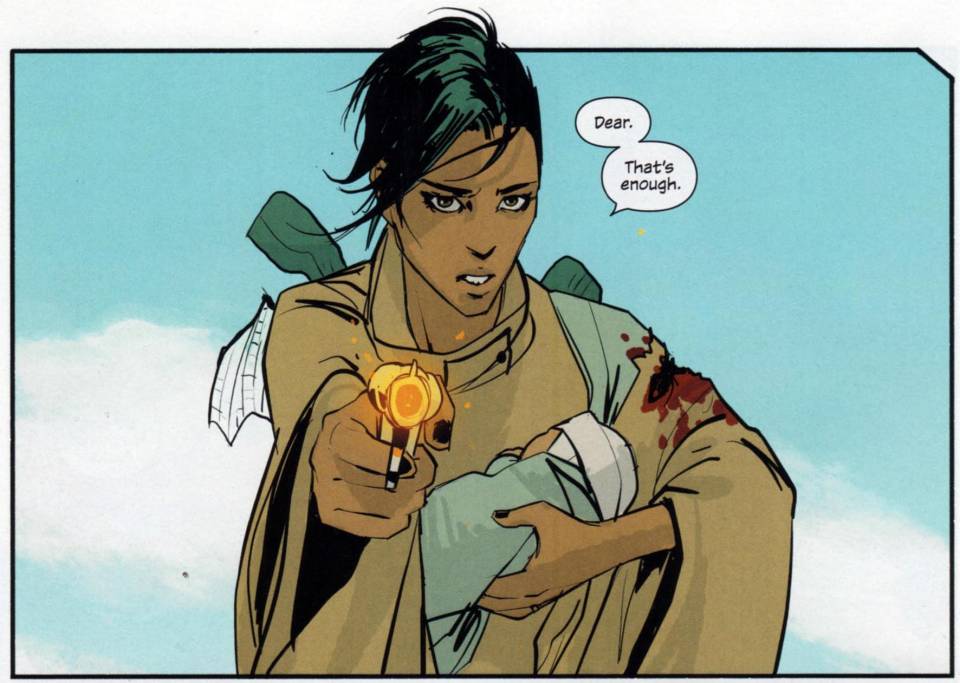 She is the definition of badass. She gives birth and than has to fight her way across the galaxy with a baby. I don't think I know any women in literature who can do that.
Frannie Lancaster from The Fault in our Stars
While she is a minor character in the book, so I am judging mostly on the movie. She is a very caring mother dealing with the fact that her daughter as cancer. She is also very supportive of her daughter in her relationship with Gus.
Esme Cullen from the Twilight series
Like Molly Weasley she really does care for her family and accepts Bella as her own. Even in the later books she protects her family from either the werewolves or other vampires out to kill  Bella.
There's my Top 5 Mothers/Maternal figures. Let me know your favorites in the comments below!