Happy Wednesday everyone,
For today's top 5 Wednesday, it is Top 5 books I will never read.
This was a very tough list because I do have an open mind when it comes to books, series or authors. I may have some unpopular opinions on this list and if you are a fan of these books that is fine.
Top 5 Wednesday is a group in Goodreads and was formerly created by Lainey at gingerreadslainey and is now done by Sam from Thoughts on Tomes. It is open to everyone.
The Selection Trilogy
I have heard very mixed things about the book. Some thinks its one of their favorites others thinks its just a series full of dumb YA cliches. Even judging by the premise it just never interested me.
The Winner's Trilogy
When I first read The Winner's Curse I DNF. I just felt the book a very boring and the characters I felt was flat and uninteresting. I read it again for Hype or Like Friday, finished it and my opinion on it never changed. I really have no interest in finishing the series.
The Grisha Trilogy
This is another series that I felt was way over hyped than it needed to be. I read the first book and literally saw the twist coming a mile away, mainly due to the character's name. I heard Six of Crows maybe better, but I won't read the Grisha trilogy.
Any Cassandra Clare series
While I may focus primarily on the Mortal Instruments, I just feel that as a whole I think she is very overrated. I read the first few books of The Mortal Instruments and I just didn't get the hype surrounding the series. Even the TV show I just thought was okay and not as great as everyone makes it to be. So I don't really have any much interest in reading her work.
Passenger by Alexandra Bracken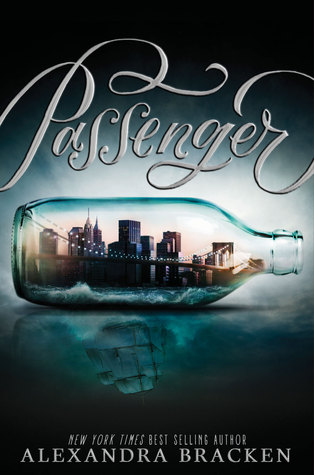 I read her Darkest Minds Trilogy, and just thought it was kinda meh. I also heard a lot of mixed things about the book. I also feel as a whole that the author is kinda overrated. I felt Darkest Minds was over hyped, and I wasn't in a rush to pick up her next book.
There's my list of books I will never read. I may read them eventually but I am not in a hurry to read them
What are some books that you will never read? Let me know in the comments below.