Happy Wednesday everyone, and here is another Top 5 Wednesday and the topic is:
August 1: Favorites You'd Like to Revisit
— What favorite books would you like to re-read? These don't just need to be books, they can also be TV, movies, video games, etc.
I love this topic because, there is always stuff I would love to revisit and not just books either.
Top 5 Wednesday is a group in Goodreads and was formerly created by Lainey at gingerreadslainey and is now done by Sam from Thoughts on Tomes. It is open to everyone.
The Uglies Trilogy by Scott Westerfeld 
I remember reading this series back when I was in high school and into college and really enjoying it. Then when I was at BookCon , I found out we has revisiting that world with Impostors. I was lucky enough to get an ARC of that book, but since I barely remember the Uglies trilogy, I should start by re-reading it.
Buffy the Vampire Slayer/Angel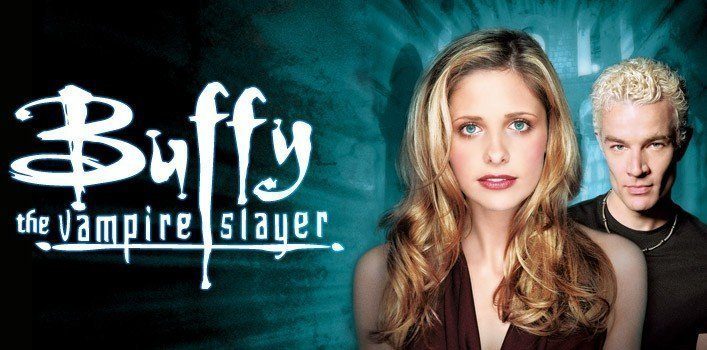 Buffy, is one of my favorite shows of all time, and withe news of a reboot, it got me thinking that I should rewatch the series. While I do have reservations about the reboot, but I did hear that it maybe a continuation rather than a full fledged reboot. I also credit this series for getting me more into the supernatural genre. I also can't watch Buffy and also forgot about Angel, which I believe is a spin off that is almost better than the original show.
Red Dead Redemption
With the sequel coming out in October, what better way to get me excited for the sequel, is to replay the original. I honestly believe that this game nailed the definitive western experience and it makes you feel like a bad ass.
The Illuminae Files by Jay Kristoff/Amie Kaufman
My girlfriend bought the first book back in March. She still hasn't read it, but no pressure for her. I really loved Obsidio, and it really gave me the epic finale I was looking for. This is one of my favorite series and I would love to do a buddy read with her.
Six of Crows by Leigh Bardugo
Another one of my favorite series. With King of Scars coming out this year, with also a Nina POV (so excited). I want to re-read this series again. While I wasn't a huge fan of Shadow and Bone, this series, got me into the Grishaverse in the best way possible, with fantastic characters. I also heard rumors of a Six of Crows 3. Cross my fingers to hope that it is true.
Those are some of the favorites I would like to revisit. What are some of your favorites you would like to revisit? Let me know in the comments below.