Happy Friday everyone,
The theme for November is Celebrating Diversity, and the Book of the Month is:
Hype or Like Friday is a meme created by Jillian, Larkin, and Britt to discuss about hyped books and see if they're hyped up or not. There would be book of the month that you can read, and the post your review for it on the end of the month, then rate it whether it's a hype it or like it.
November 3rd – We're All Beautiful… What are some of your favorite diverse reads?
The Hate U Give by: Angie Thomas
One of my favorite books I have read this year. This is a very powerful book that I marathon through. It was inspired by the Black Lives Matter movement, and Angie Thomas gave us an amazing main character in Starr.
Forest of a Thousand Lanterns by: Julie C Dao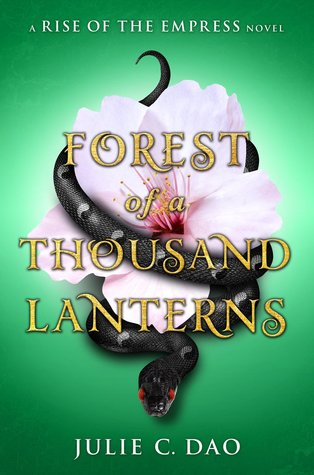 This is an Asian fantasy retelling of the origin of the Evil Queen from Snow White, and this is another one of my marathon readings that took me a day to read. I am really beginning to love Asian inspired YA fantasy and the world is phenomenal.
Want by Cindy Pon
This is a Sci-Fi book set in futuristic Taiwan, and it is also one of my favorite books I read this year. This is the second book I read by Cindy Pon and she is already becoming one of my favorite authors.
Six of Crows duology
This is a very diverse book, mainly with the crew that has POC, LGBTQA, disabilities and size. All of these characters are amazing, and I know I talk about this book too much but I can't help it, I love this series.
Those are just a few of my favorite diverse book, I have a ton on my TBR. What are your favorite diverse books? Let me know in the comments below.