Welcome to WWW Wednesday which is currently being hosted by Sam @ Taking On A World of Words. It's really just a place to do little update on what all you've been reading lately. Anyone is welcome to join, just leave a link to your post in the comments and be sure to give the appropriate credit to Sam
The Three Ws are:
What are you currently reading?
What did you recently finish reading?
What do you think you'll read next?
What are you currently reading?
Last year I read, All Rights Reserved and I really enjoyed reading it. It was about a world in which every word is copyrighted, so speaking will cost you. A young girl named Speth, decided not to speak and sparked a revolution. So far the sequel expands heavily on its world and its premise and I am enjoying it.
This is a graphic novel that I always wanted to read. I am a fan of Brian K. Vaughan's writing mainly Saga, and this is a post apocalyptic world in which all men are dead and there is only one.
What did you recently finish?
After years of putting it off, I finally tasted the Mark Lawrence Kool-Aid, and loved it. I really enjoyed reading this book. It had everything I need in a dark high fantasy, with murder and stabby, stab. Sort of like if nuns were also killer assassins. I can't to see where this story ends up. Thank you Meltotheany
This is the second book I read by Holly Black. While I did enjoy the book, I did feel that the characters didn't stick with me like they did in The Cruel Prince.
What do you think you'll read next?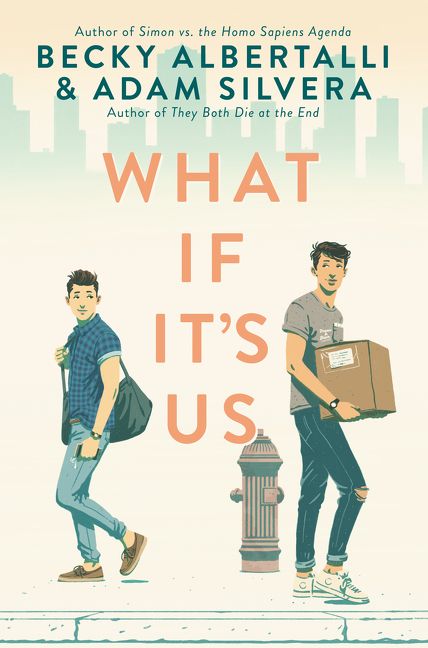 The YA crossover event of the century. Ever since this book was announced, it was on my TBR. I recently saw them at Boston Book Festival, and they are awesome people. Now I just want to know if it's a Silvera ending or an Albertali ending.
This is another YA contemporary dealing with police brutality, but also issues involving mental health. I also meet the author at Boston Book Festival, and hearing him talk about the book, made me want to go and pick it up.
That is my WWW Wednesday. What books are you currently reading? What have you recently finished and what will you be reading next? Let me know in the comments below!