Happy Sunday everyone,
It has been a long time since I did a tag post and I saw this on Donna at  Cholatenwaffles, and thought I should give it a go. This tag was created by Fadwa at Word Wonders.
I like that this tag will tackle book series that I have finished or will be finishing and also go over my favorites.
Series that I have finished.
The Lunar Chronicles by Marissa Meyer
Overall rating: 5/5
One of my favorites. Love this series so much. A great mix of fairy tale retelling with science fiction.
The Hunger Games by Suzanne Collins
Overall rating: 4/5
One of my favorite trilogies, with Katniss being one of my favorite characters. I love the world it is set in, and is one of my favorite dystopians.
Legend Trilogy by Marie Lu
Overall rating: 4/5
Another great dystopian series. Love both characters of Day and June. While I felt the ending was off it was still an amazing series.
Divergent trilogy by Veronica Roth
Overall rating: 3/5
While I really loved the first book, and second book was pretty good as well, it was the third book that fell off, and I am not talking about the ending. It was a series I felt that was getting weaker.
The Maze Runner trilogy by James Dashner
Overall rating: 3.5/5
I actually really liked this series. I know it has its problems, but I loved the characters and how they interacted with one another.
The Darkest Minds trilogy by: Alexandra Bracken
Overall rating: 3/5
I thought this series was good but overrated. I liked the concept of kids with powers but I didn't really feel that the powers connected with the story and I also felt that the powers were not clearly defined.
Harry Potter Series by JK Rowling
Overall rating: 5/5
I know, I know. But I love this series so much. What more than I can say.
Series I am currently reading:
The Young Elites trilogy by: Marie Lu
I loved her Legend trilogy and so far this series is amazing. Can't wait for the last series to see how it ends.
Red Rising Trilogy by Pierce Brown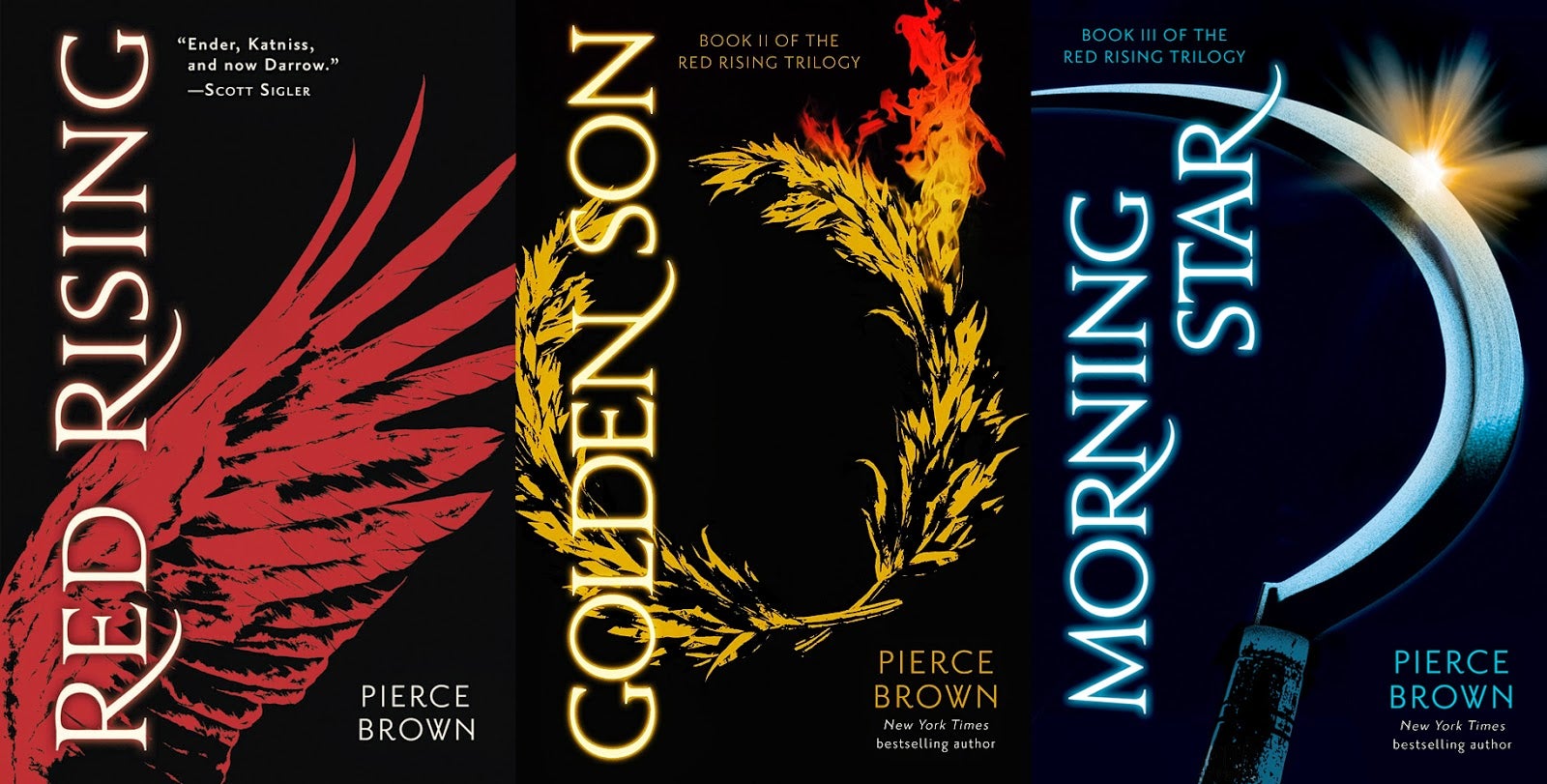 I recently finished the first book and loved it, and kicking myself into wondering how I didn't read this series earlier.
An Ember in the Ashes series by Sabaa Tahir:
I loved both of these books. This is one of my new favorite series. I can't wait to see what happens next.
Throne of Glass/ A Court of Thorns and Roses by Sarah J Maas.
After seeing most of my blogger friends reading both of these series, I decided to start reading them, and I like them both. I am on Queen of Shadows right now and I really like this series so far.
Six of Crows duo-logy by: Leigh Bardugo
I wasn't a fan of her Grisha trilogy, but Six of Crows blew me away and I loved it. Can't wait for Crooked Kingdom.
Books to be read:
Labyrinth Lost by: Zoraida Cordova
The premise looks amazing and I like to see more diverse authors coming into YA
And I Darken by Kiersten White
I am usually not a cover person, but the cover looks great, and I have heard some good things about the book so far.
There is my tag list. Is there any other books or series I should read? Let me know in the comments below.
I also Tag:
Jillian at Rant and Rave Books
And also YOU. If you are reading this consider yourself tagged.
Have a good one.