I cannot believe it is already at the mid way point of the year, and I read so many great books. I wasn't tagged by anyone but I decided to do this anyway.
Best Book you've read so far:
This is the first book I have read by Holly Black, and I was so glad to meet her earlier this year when she came to Boston. It had morally grey characters and a lot of political intrigue. I cannot wait to read The Wicked King.
My favorite author wrote one of my favorite superheros and it was amazing. It was a sort of origin story of Batman, when he was just Bruce Wayne, a young billionaire with dead parents.
Best Sequel You've Read this year
Of course. The ending of the Illuminae series gave me all the feels. I am so glad that I read this series.
THAT CLIFFHANGER! This took everything that was Scythe and turned it up to 11. Great characters and I need to know what happens next.
New release you haven't read yet, but want to.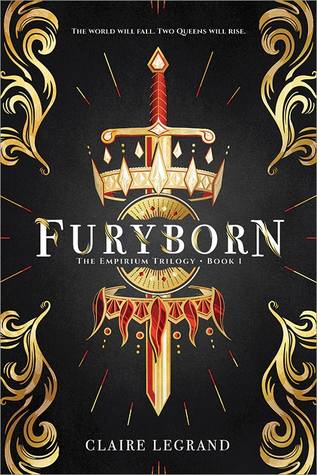 I loved the Illuminae series and I am excited to read his new series. I also heard good things about Furyborn, and the premise sounds good.
Most anticipated release for the second half of the year
I loved Vicious, and I was surprised that a sequel was happening.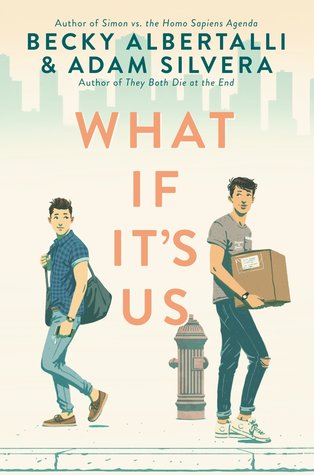 Two authors that I really like is writing a book. I am sold. Also since its Adam Silvera and Becky Albertalli I am basically going to suffer and be happy about it.
Biggest disappointment
Let me just say that the ending really dragged this book down. While it did have a good setting, I just couldn't connect with the characters and the plot.
Biggest surprise
These books are sort of outside of what I usually read. Eliza and her Monsters is a contemporary YA novel, which dealt a lot with fandom. The Poet X is a book told through verse, which is something I really don't grab for.
Favorite new author. (Debut or new to you)
I loved this book. A fantasy novel set within West Africa. I cannot wait to see how the series goes on.
Book that made you cry.
Oh Jason Reynolds. How it did it take this long to finally read you books. I also made the mistake of reading this after I finished Dear Martin. Yeah, I was almost in a whirlwind of emotion.
Book that made you happy.
A nice cute YA romcom, that truly made me happy and rooting for the couple. \
Favorite book to film adaptation you saw this year.
Last year I read Simon vs. and then I finally saw the movie this year. While it did make some changes to the adaptation I still loved the movie. Hopefully with this and The Hate U Give it will lead to better YA adaptations.
Favorite review you've written this year. (Booktube version: Favourite video you have done so far in this year)
I loved writing the list, and seeing other lists of other faves that people like with the SFF medium.
That is my Mid Year freak out Book tag for 2018. I really hope the rest of year will also lead to a great reading year.
If you are reading this, consider yourself tagged.