For this week's top 5 Wednesday it is Books I want to read before the end of the year.
I like doing this list because it will mix my favorite upcoming releases and books on my TBR list.
Top 5 Wednesday is a group in Goodreads and was formerly created by Lainey at gingerreadslainey and is now done by Sam from Thoughts on Tomes. It is open to everyone.
Harry Potter and the Cursed Child
Yes. As a Harry Potter fan of course I am going to read this. I will still read even though I have been slacking. I also want to read the what is hopefully the start of the Harry Potter expanded universe.
The Midnight Star by: Marie Lu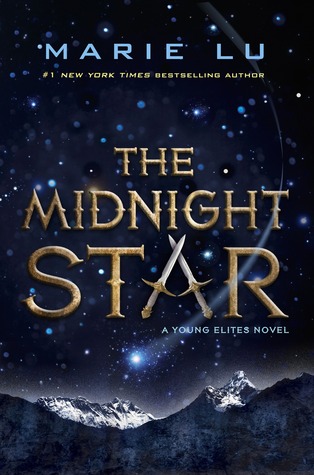 After ready the previous two books this year and loving them. As a fan of her Legend trilogy, I always loved her writing and loved the Legend trilogy and hopefully this book will be a very good conclusion to her already awesome series.
Heartless by Marissa Meyer
As a huge fan of her Lunar Chronicles series, it was only telling that I would be excited about her next book. This is a retelling of Alice in Wonderland with the origin of the Queen of Hearts.
The Girl on the Train by: Paula Hawkins
As what I did with Gone Girl before that movie came out, I want to read the book. The trailer really intrigued me and I want to know happens before seeing the movie.
A Torch Against the Night by: Sabaa Tahir
The sequel of one of my favorite books that I read last year is getting a sequel. With the way the last book ended I want to know what's gonna happen to the characters.
There's my list. Which books do you want to read for the year? Let me know in the comments below!