Hello everyone,
I feel as if August wasn't a good reading month for me I only read two books this month. Hopefully September I could get out of my reading slump and start reading some books again.
I hope to read these books in the month of September. It may be subject to change.
Wonder Woman: Warbringer by: Leigh Bardugo
I was always a fan of the Wonder Woman comics growing up and I really loved the movie when it came out over the summer. So of course I am excited that one of my favorite authors has written a book about Wonder Woman. I never read a comic book hero in book form so this should be amazing.
Warcross by Marie Lu
Of course, Marie Lu being one of my auto-buy authors I am very excited to read this book. I loved her Legend trilogy and her Young Elites trilogy. I also like that she isn't afraid to write new genres with every series she writes.
Beauty Queens by: Libby Bray
When news broke out of an all-female Lord of the Flies, my first thought was of course "why not adapt Beauty Queens?" This book was on my TBR for quite a while and the premise is really interesting. Hopefully if more buzz comes out about this book it could lead Hollywood into adapting this novel instead of remaking Lord of the Flies.
Windwitch by Susan Dennard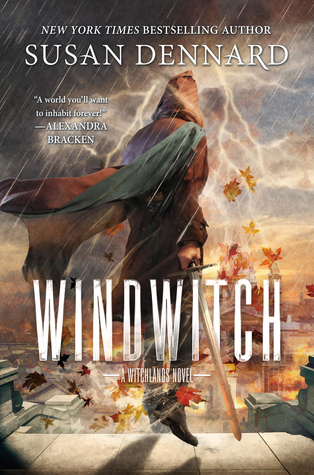 I remember reading Truthwitch, in the beginning of the year and loving it so of course I want to read the sequel. Especially since Truthwitch ended on a cliffhanger I want to know what happened next.
Those are my September TBR. What books are your reading this September? Let me know in the comments below.