Hello everyone,
I know this is suppose to be a Top 5 Wednesday, but I realized I can't fit all of the great books I read this year in just 5 spots.
These are my best reads of 2017, some of the books may have been released in another year so these are the best books I read this year.
The Hate U Give by: Angie Thomas
One of my first 5/5s of the year this is a very important book, but it was also very riveting  from start to finish. I could not put this book down.
Scythe by Neal Shustermann
A world without diseases, and death is controled by Scythes. I really loved this book, which really took advantage of a great premise.
The works of Adam Silvera
I read three books by this author and all three were amazing. Even though well all of his books are sad (I almost had to fight back tears reading TBDATE on the train). Each story is also very unique as well. All dealing with real issues, I don't usually pick up contempory but Adam Silvera made it worth it.
Truthwitch/Windwitch by Susan Dennard
Had to include both of these books in here. I read both of these this year and loved both of them. Truthwitch was a great first book with excellent world building and characters and Windwitch expanded a lot of world and developed the charcaters. I can't wait to see how this series goes.
Want by Cindy Pon
Last year I read Serpentine and it was one of my favorite underrated books I read. Want did sometime different from what I previously read from Pon. While Serpentine was based around Chinese mythology, Want had a more Sci Fi vibe and it was amazing. Loved the setting and the two main characters and I can't wait to see how this series continues.
Our Dark Duet by Victoria Schwab
Such a great and emotional ending to a great duology. This Savage Song was one of my favorites of last year and this year I read the epic conclusion. August and Kate are some of my favorite characters and it was another trying to fight back tears while reading on the train.
Beauty Queens by Libba Bray
This is the all-female Lord of the Flies, I want to see on the big screen. This was on my TBR for years and I finally got around to reading and loving it. It wasn't just a stranded on a desert island story, it had a lot of commentaries about feminism and "girly" culture. I also had the pleasure of meeting her at Boston Book Festival and she was amazing in person.
Forest of a Thousand Lanterns by Julie C. Dao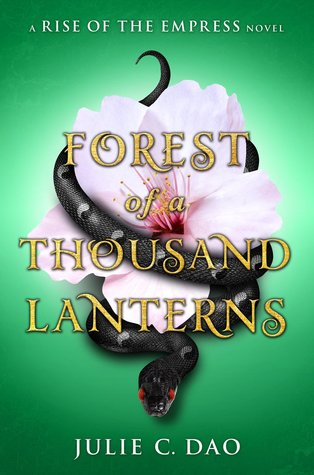 This was one of my marathon reads that I read in a day, and it was such a page turner. This was a retelling of the Evil Queen from Snow White set in Asia. Since it was told from Xifeng's perspective and it you really saw her dark decent through the pages.
Moxie by Jennifer Mathieu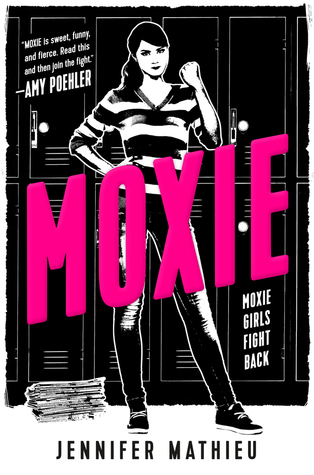 A nice kick-ass feminist book which is about young girls fighting back against their schools sexist policies. It was inspired by the Riotgirls of the 90s. I also like that it had young girls working together.
The Nowhere Girls by Amy Reed
Another girls fighting back against their schools and this mainly deals with the rape of another student. While Moxie is told through mostly one POV, this one has multiple POVs, which really gives it a more ensemble feel to it and the Us chapters really makes the book stands out. Also part of me would love to see a crossover with the Moxie girls meeting the The Nowhere Girls and kicking ass.
Geekerella by Ashley Poston
The story of Cinderella set in a Sci Fi convention, of course I will read this. This was another nice contemporary read, which is a retelling of Cinderella. While the story of Cinderella has been retold multiple times, this one had a nice spin to it. Complete with a food truck named the Magic Pumpkin. While I don't read a lot of contemporary this one was a great read.
Invictus by Ryan Graudin
This had me at the crew from Firefly in a Tardis, and it didn't disappoint. I am always a sucker for time travel stories. The characters were fantastic in every way. I really wish this wasn't a stand alone book and a full fledged series.
Warcross by Marie Lu
Marie Lu is one of my auto buy authors. She wrote two series that I really love; Legend and The Young Elites. She is also not afraid to write different genres. This one is a futuristic Sci Fi, which also incorporates the world of video games. Had so much engaging characters and a great setting.
Renegades by Marissa Meyer
This had me at superheroes. I was such a fan of the Lunar Chronicles and Renegades didn't disappoint. It had such a great character driven story, that included engaging characters, and it has an ending that makes you want to see what happens next.
Those are my favorite reads of 2017. I feel like I may have left some books out but I think it was a good reading year. What are your favorite books you read this year? Let me know in the comments below.