Happy Wednesday everyone,
Here is something I haven't done in a while which is Top 5 Wednesday, and the topic is:
December 13th – Characters on the Naughty List
–These can be villains or just characters you don't like!
Top 5 Wednesday is a group in Goodreads and was formerly created by Lainey at gingerreadslainey and is now done by Sam from Thoughts on Tomes. It is open to everyone.
Cersei Lannister from Game of Thrones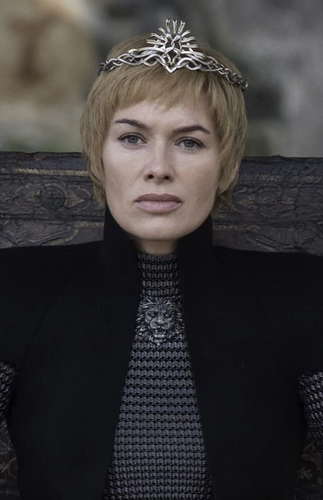 With the TV series almost coming to a close Cersie Lannister has proven why she is the baddest bitch of Westeros. The reason she is on the naughty list is mainly all the killing and murdering she did in order to become Queen again.
Elle's stepmother from Geekerella
All Elle does is to go the ball, i mean Sci Fi convention, and she always belittles Elle with every chance she gets. She also puts down her father and the convention in the process.
Hailey from The Hate U Give
A classmate of Starr's who is basically a racist. She tends to downgrade a lot of Starr's tumblr posts featuring Emmett Till and also belittles the shooting and basically assuming that Khalil was a thug or drug dealer.
The Boys from the Nowhere Girls
Okay, while there are a few boys who are nice, most of the boys in that high school were mainly misogynist who viewed all of the girls like objects and also lead a gang rape of one girl, Lucy, and would harass all the other girls at the school.
Littlefinger from Game of Thrones
I know, another person from Game of Thrones, but while it was nice to see him scheme his way through Westeros, he is of course not to be trusted. He even tried to manipulate Arya and Sansa but of course failed to do so. He basically started the entire conflict set up in Game of Thrones.
Those are characters who will be getting coal in their stocking. What characters are on your naughty list? Let me know in the comments below.