Hello Friday everyone,
The Theme for Hype or Like Friday January is New Beginnings and the Book of the Month is The Serpent King
Hype or Like Friday is a meme created by Jillian, Larkin, and Britt to discuss about hyped books and see if they're hyped up or not. There would be book of the month that you can read, and the post your review for it on the end of the month, then rate it whether it's a hype it or like it.
January 13th Topic: Most Anticipated of 2017 – Which books are you most excited to get your hands on this year?
Another great topic, Wednesday I already did my debut authors I am excited about and this will talk about more books I am excited for.
Warcross by Marie Lu
When you find out that one of your favorite authors is writing another series, of course you would jump for joy. The premise also looks interesting. It looks like it will be a sci fi story. I am excited to see what Marie Lu does with that genre, as both a fan of Legend trilogy and Young Elites trilogy.
The Gatlon School of Vigilantes by Marissa Meyer
This already had me sold with superheros. It also had me sold with Marissa Meyer. I loved her Lunar Chronicles series, loved Heartless, now I want to see what she can do with the superhero genre. The premise also reminds me a lot of the movie Sky High with the school of superheros divided by heroes and sidekicks.
Our Dark Duet by Victoria Schwab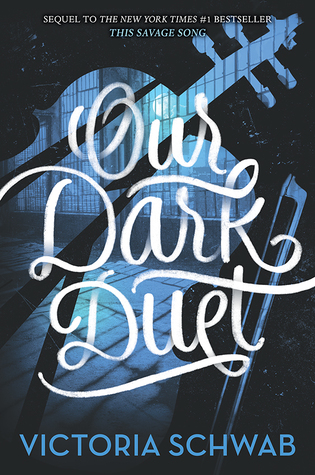 I really liked This Savage Song, and I want to see where the story continues especially after how the first one ended. Victoria Schwab is slowly becoming by favorite author.
Now I Rise by Kiersten White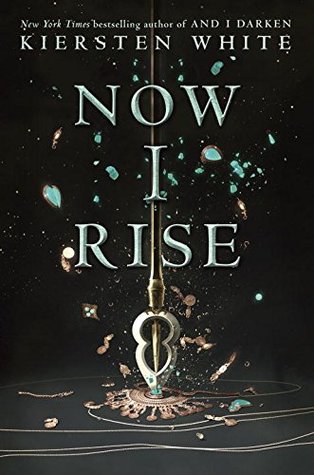 Another sequel to one of my favorite books And I Darken. I want to see how the story continues and what more twists and turns it will come up with it.
Carve the Mark by Veronica Roth
From the author of the Divergent trilogy. While I wasn't a huge fan of Allegiant, I did like the other two books, I also like that this is set in space so of course I have to read it, and I hope it is a lot better than the Divergent series.
Those are books I am excited for for 2017. What books are you excited to read in 2017? Is there any books you would like me to add? Let me know in the comments below.