Happy Friday everyone,
September's Theme for Hype of Like Friday is Back to School and the Book of Month is Carry on by Rainbow Rowell
Hype or Like Friday is a meme created by Jillian, Larkin, and Britt to discuss about hyped books and see if they're hyped up or not. There would be book of the month that you can read, and the post your review for it on the end of the month, then rate it whether it's a hype it or like it.
September 16th- Books That Made Me Want To Read- Think about what books you read while you were in school that made you want to read. Maybe you were an English Lit major in college because you fell in love with Shakespeare or Jane Austen.
Reading has always been important to me, while sometimes it feels required but I always liked reading different books growing up. So this I will be talking about books I read through most of my school life, and helped with my love for reading.
Elementary school/Middle school:
Roald Dahl books:
Growing up, Roald Dahl was everywhere and come one, his books are amazing. I loved the characters he wrote, the world's we created and the imaginations he had. If I were to pick my favorites it would include; Matilda, The BFG, Charlie and the Chocolate Factory and James and the Giant Peach. While I started with Matilda I wanted to see the other books he wrote and I never looked back.
Goosebumps by R.L Stine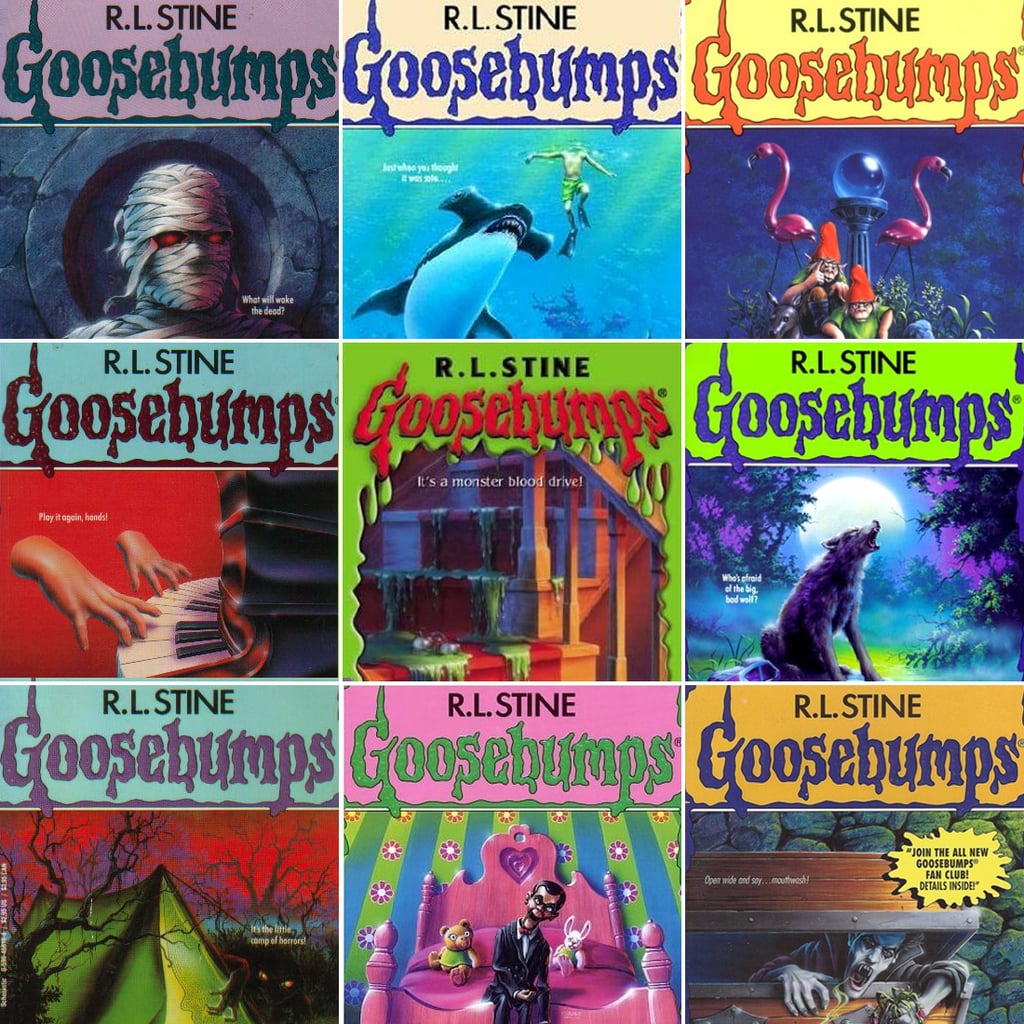 Also growing up as a child of the 90s, Goosebumps was also everywhere. It was a horror anthology book series, and some of the stories was really dark and scary, which meant it was awesome. Every story had a unique twist on horror stories and that's why I loved them.
Animorphs by K.A. Applegate
Another series from Scholastic, Animorphs was one of the first series I read. It felt weird at the time because I had to start at book one and than read the books in order. It was also one of my first science fiction books I read. It tells the story about an invasion that it happening on Earth in which parasites infect the human brain and than the Aliens control them. Very good series.
High school years:
I didn't read much in high school because I was busy reading for other classes but I did find time to read a few books.
Lord of the Rings Trilogy
Okay, so I started reading the book after the Fellowship of the Rings movie came out. But the movie was awesome so I decided to read the books, and loved them. It was one of the first high fantasy books I read and it had great characters and excellent world building.
Gossip Girl series:
Yes, I read the Gossip Girl books, and I could fully say that the books are better and very different from the show. Actually my sister read the books first and than I wanted to see what the big deal was, so I decided to read them. While now it may seem very "guilty pleasure" I still enjoyed reading the series.
The one that started it all:
Harry Potter series by JK Rowling
You knew this was coming. Ever since telemetry school when my 6th grade teacher read the book to class after recess, I loved the Harry Potter series. The world was amazing, I wanted to go to Hogwarts and play Quidditch. Also the Harry Potter series introduced me to an online fan community Mugglenet.com. There people discussed theories about the book series, excitement for movie casting news and just all around love for Harry Potter. Harry Potter got me to really love reading for pleasure.
There you have it. Those are the books that made me want to read. What books made you want to read? Let me know in the comments below.