Yeah, I meant to do an episode by episode review of the season but than I got really bust and didn't have time to watch the episodes live, so this is me doing a season six review of Game of Thrones.
This season, in my opinion is seriously the best season the show has put out since season three. I really liked that this was the season in which stuff was getting done, story lines are moving forward. Also as a book reader I was excited for what the season had to offer because since the last two books Winds of Winter and Dreams of Spring hasn't been released yet I really didn't know what was going to happen.
Lets discuss some story lines. First Bran's story line in sort of flashing back to when Ned Stark was fighting in the war. He was finding out some family secrets with the help of the Three-Eyed-Raven and also learning the significance of the White Walkers and where they came from.
One of the key parts is in the episode The Door in which he was flashing back to when Ned was a child and met Hodor who could actually speak, but while he was there he may have led to Hodor's sanity and maybe Bran is manipulating time, especially when Hodor was told to "Hold The Door" which led to him saying Hodor, and also his death.
Another key story line was Arya in Bravoss. When working for the Faceless Men she is tasked to killing an actress, who basically stars in a Westeros version of the Ember Island Players from Avatar: The Last Air Bender. After she fails her tasks, she ditches the Faceless Men, but soon after she confronts Walder Frey in the best way possible; killing him after letting him know she killed his sons and baked them in a pie.
While Maisse Williams and the Arya story line was pretty brief within the episodes it did make an impact on her character and her development.
In the Iron Island, after the death of Balon Greyjoy, Euron takes control and willing to kill both  Yara and Theon to take his power. Yara and Theon leaves to make their way to Meeran in order to meet Dany, and start an alliance with her. While it was also a brief story line it did lead to Yara and Dany shippers.
After Daenerys, manages to leave the Dothraki army she finally returns to Meeran and trying to maintain control from the Slavers with the help of Tyrion, and in Battle of the Bastards she succeeds by using her dragons. Also with the help of Yara and Theon finally manages to maker way to Westeros while also naming Tyrion, Hand of the Queen.
At the wall, Jon Snow coming back from the dead is now dealing with the fact that Ramsey Bolton has Rickon and using him as a bargaining chip in order to get Sansa back. Snow is trying to form an alliance with other house in order to have an army to fight Ramsey Bolton to back back Winterfell. The Battle of The Bastards episode was such a great episode, with great visuals and Ramsey Bolton being the bastard that he kills Rickon by making him run towards Jon and killing him right when Jon gets to him.
When it felt that all hope was lost, Sansa with the help of Littlefinger brings to Knights of the Vale in order to fight the battle with Jon Snow defeating Ramsey in a hand-to-hand combat. It was so great seeing the the Stark banner back in Winterfell and seeing the Starks reclaim the North. Also the Ramsey Snow death scene was so good to watch especially seeing Sansa feed Ramsey to his dogs.
Finally in Kings Landing, Cersei is dealing with the power struggles in regards to her sin, King Tommen and the Grand Maester who basically took over Kings Landing and his ruling by proxy. Cersei is spending most of the season trying to gain power back at Kings Landings and it comes to a head at the finale when she is suppose to be on trial, she doesn't show up and in her absence burns the trial room and all inside including the Grand Maester and Queen Margery. King Tommen then kills himself which leads to Cersei becoming Queen once again. But not before killing most of her enemies including the Nun who "shamed" her.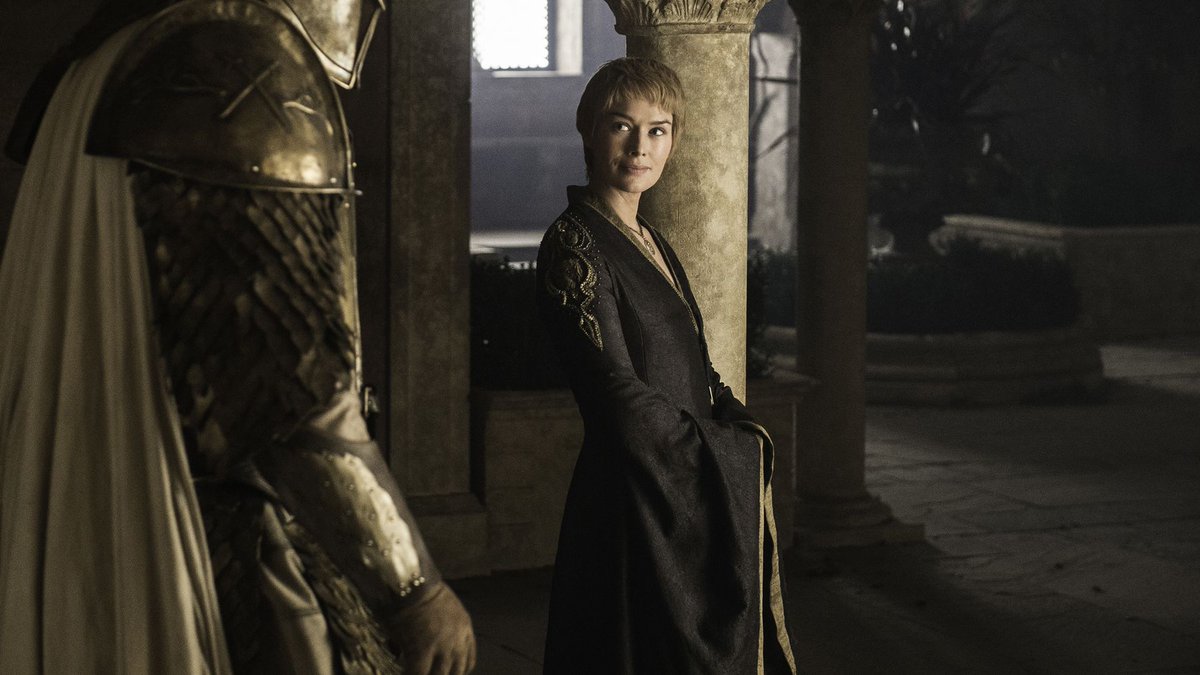 What a great season it was and it took so many twist and turns. It really pushed the stories forward and you could tell that the show is coming to close. Dany, and her crew is on their way to Westeros. Cersei is on her way to becoming the Mad Queen and the Starks took back the North. It was truly one of the best seasons the show has done.
Grade: A+
Season MVP: Kit Harrington and Lena Heady
Season Best Episodes: The Door, Battle of The Bastards and The Winds of Winter.