Hello everyone,
Sorry I haven't done a Top 5 Wednesday in a while. The previous two topics I couldn't think of anything to write and I apologize for not getting one in.
For this week it Top 5 Fathers/Father Figures in honor of Fathers Day. They also did one for Top 5 Mothers/Maternal Figure. Here is mine.
Top 5 Wednesday is a group in Goodreads and was formerly created by Lainey at gingerreadslainey and is now done by Sam from Thoughts on Tomes. It is open to everyone.
Ned Stark from a Song of Ice and Fire
In the terrible world that is Westeros, where everyone is scheming, killing, and deceiving to get what they want. Ned Stark is one of the few noble men in Westeros. He is also a good father to is children and wishes to protect them from the dark world that is Westeros. He is also willing to do the honorable thing even though it has dire consequences.
Arthur Weasley from Harry Potter series
I put Molly Weasley on the Mother list, so why not put Arthur Weasley on this list. Like Molly, he is a good parent to his children and also to Harry and Hermione. He is also a key member of the Order of Phoenix.
Haymitch Abernathy from The Hunger Games Trilogy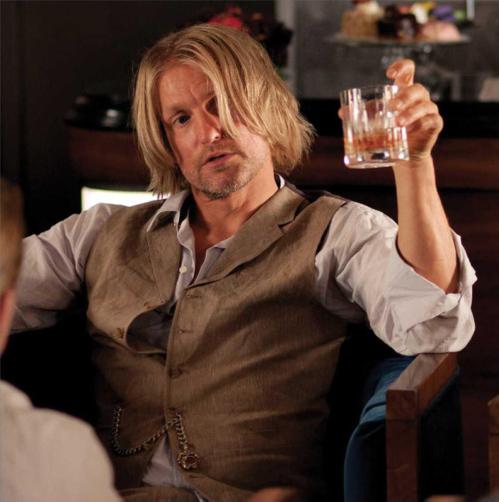 While he isn't a father, he is a mentor to both Katniss and Peeta during their time in the Hunger Games. Even if he doesn't show it he is a father figure to them both inside and outside the arena.
Dr. Erland from The Lunar Chronicles
Okay, Dr. Erland will not be played by Martin Freeman, but he is who I pictured as Dr. Erland. He is a great father figure to Cinder in the first book and acts as a "fairy god-mother" to Cinder. He is also the father of Cress, the title character of the the third book. You can tell he really cares about both Cinder and Cress.
Jack Salmon from the Lovely Bones
He is a father who is obsessed with trying to figure out what happened to his daughter. In the book you could feel his loss and of course like most fathers he would want to know what happened to his daughter.
That is my list. Let me know who your favorite fathers are.
Happy Wedneday